Still as Relevant as Ever: David Maister in the field
November 14, 2011 • by colin
I love this stuff—hearing back from the "real world" about things that we've made for our clients.
My wife's younger brother has graduated from McGill in Engineering, and after doing a work term in the middle east with Booz & Co. based in Dubai, he has now taken a full-time position with this international management consulting outfit.
We were very excited when he texted a photograph and an incredulous note asking, "Someone at Booz suggested I read this book, is this the same STRESSLIMITDESIGN?!?!"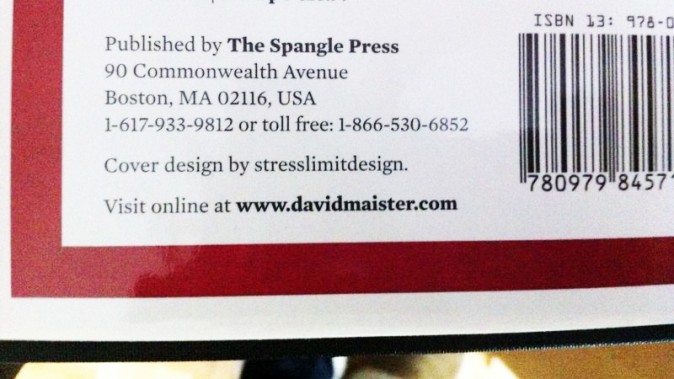 Short answer is yes.
Longer answer is that in 2007 our long-time client and friend David Maister wanted to publish a new book of material from his more recent articles and blog, but was less confident in the relevance of the mainstream publishing industry as a mechanism. We dove in with full force; designed the cover and entire book layout, searched and chose on-demand publishing providers, set a schedule and release strategy for the hardcover and softcover versions for early 2008. The book outsold all his previous books except for his original classic, Managing the Professional Service Firm.
And the conclusion is: David Maister's thinking and strategies for professional service firms are still relevant and still influencing top management consultants at a global level—we're just glad to have been able to help.